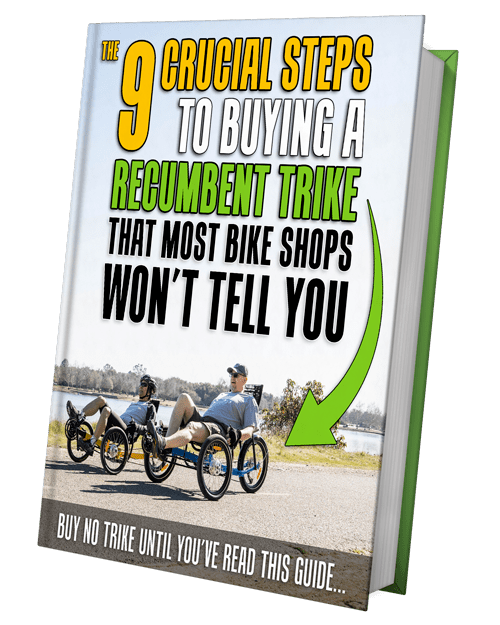 FREE TRIKE BUYING GUIDE
This Buying Guide Will Help You:
- Better understand the trike buying process
- Know the essential steps to choose a recumbent trike
- Discover the different benefits and features
- Decide on the right model for you
- Have confidence in your next steps
More About Greenspeed
Greenspeed is a brand of recumbent trikes that was founded by Ian Sims in 1990. Ian built his first trike out of scraps of metal, but after creating Greenspeed, there was a period of never-ending innovation that led to Greenspeed being recognized as one of the leaders in recumbent trikes for quality and comfort. One particularly exciting innovation is the Greenspeed Magnum folding recumbent trike that has an adjustable height and angle seat that folds, making it stand out from many other brands on the market.

Some of the other innovations that Greenspeed has brought to the market include the first hand-cranked recumbent trike in 1992, the first dual-mode trike in 1993, pioneering the first 20-inch rear wheel in 1994, and the first tandem recumbent trike in 1995. The fact that the team at Greenspeed continues to innovate and look for ways to make the experience as enjoyable as possible for everyone makes them a great choice when looking for your next recumbent trike. It's no secret that there can be a wide gap between different brands when it comes to quality, and if you want to ensure that you get a high-quality product with features that will make your recumbent trike experience as enjoyable as possible, then Greenspeed may be exactly what you need.