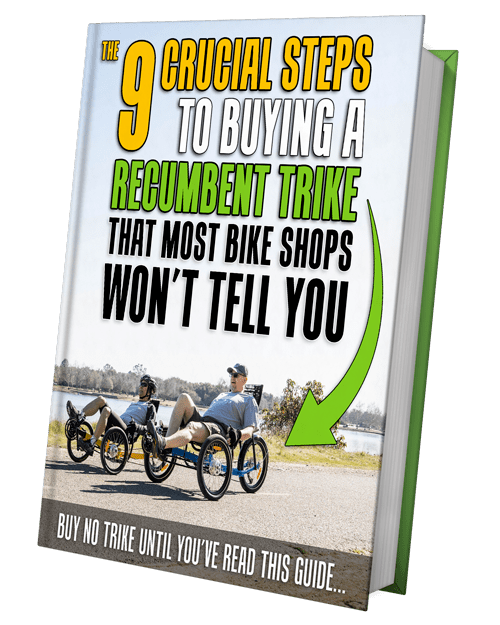 FREE TRIKE BUYING GUIDE
This Buying Guide Will Help You:
- Better understand the trike buying process
- Know the essential steps to choose a recumbent trike
- Discover the different benefits and features
- Decide on the right model for you
- Have confidence in your next steps
More About ICE Trikes
ICE, also known as Inspired Cycle Engineering, is a recumbent trike brand that was established in 1998 by Neil Sellwood and Chris Parker. As the name suggests, ICE recumbent trikes are known for high-quality engineering and innovation that take the trike experience to a whole new level. The team at Inspired Cycle Engineering was driven to design and develop the highest quality trikes on the market and couple that with the highest level of customer service for a complete experience that no trike owner could resist. ICE trikes come in a range of different styles and models, and they are ideal for just about any type of terrain. There are ICE trike customers in 32 different countries around the world, so it's obvious that they appeal to a wide range of different people who all want the same thing.

One ICE trike model called the VTX holds two world records for the fastest 100K M and 100M at the trike outdoor solo male class in the WUCA. Inspired Cycle Engineering trikes are also compatible with electric assist, so if you have issues that prevent you from pedaling everywhere you want to go, you can get a convenient boost that will allow you to make the most of your ICE trike experience. ICE trikes come complete with a unique road response system, rider positioning system, and optimized frames that will make your riding experience a memorable one. Whether you want to cruise along the city streets, explore new paths and trails in your area, or get into more rugged terrain, an ICE trike may be the answer you need.