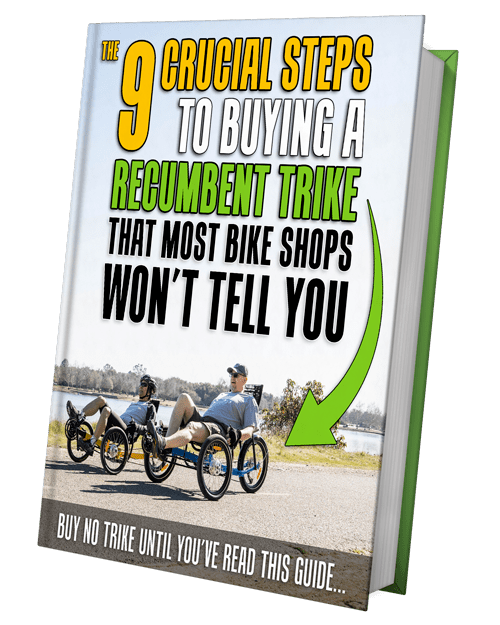 FREE TRIKE BUYING GUIDE
This Buying Guide Will Help You:
- Better understand the trike buying process
- Know the essential steps to choose a recumbent trike
- Discover the different benefits and features
- Decide on the right model for you
- Have confidence in your next steps
More About Catrike
Catrike is a brand name of recumbent trikes that are known for high-quality design and engineering, and a very comfortable ride. Many Catrike owners love how these recumbent tricycles handle and how it almost feels like you're riding on a magic carpet when you get in the seat and get going. Catrike was created in the year 2000 by a Brazilian mechanical engineer named Paulo Camasmie. Paolo had a vision of creating high-quality products that were designed to improve people's lives, and he wanted to build the best recumbent trike available on the market, which ended up being the Catrike.

This revolutionary recumbent trike brand has received the trike of the year award six times already by the readers of Bent Rider Online and other awards by different manufacturing associations. Product development, engineering, and process design are the key principles that are followed at Catrike, with the results being superior products that are user-friendly and require very low maintenance. Catrike is also known for affordable pricing when compared to some other high-end brands, and if you have been thinking of getting into the world of recumbent trikes, this is one brand you should definitely consider.