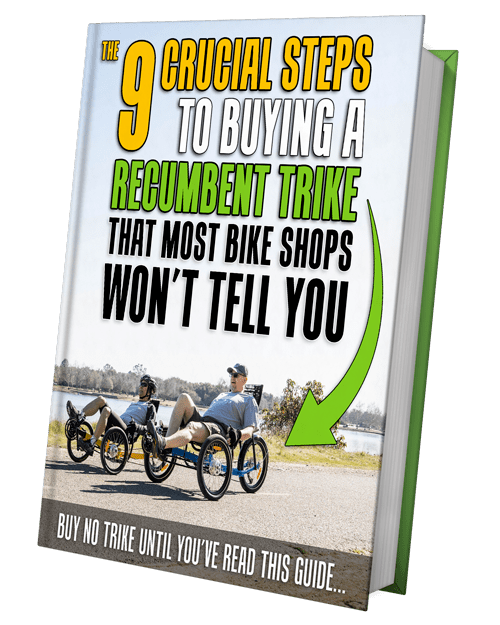 FREE TRIKE BUYING GUIDE
This Buying Guide Will Help You:
- Better understand the trike buying process
- Know the essential steps to choose a recumbent trike
- Discover the different benefits and features
- Decide on the right model for you
- Have confidence in your next steps
More About TerraTrike
If you're looking for high-quality recumbent tadpole tricycles that can take you over a wide range of terrains, TerraTrike may be the answer you've been looking for. The TerraTrike brand is manufactured by WizWheelz Inc. and is based in Grand Rapids, Michigan. With models like the Maverick, Rambler, Rogue, and Spyder, it's easy to see why the TerraTrike is so popular amongst both experienced and inexperienced recumbent trike riders.

The makers of TerraTrike are fully aware that they make a vehicle that has zero impact on the environment, makes no noise and is safe for people of all ages. TerraTrike also offers a handful of different tandem recumbent trikes, so you can pair up with a loved one or close friend to experience everything these exciting products have to offer together. If you've been thinking of purchasing a recumbent tricycle, you'd be doing yourself a disservice if you didn't consider TerraTrike as part of the decision-making process. If your goal is to find a safe, rugged, comfortable, and versatile recumbent trike that enhances your lifestyle and gives you the freedom you want, then TerraTrike should be near the top of the list.