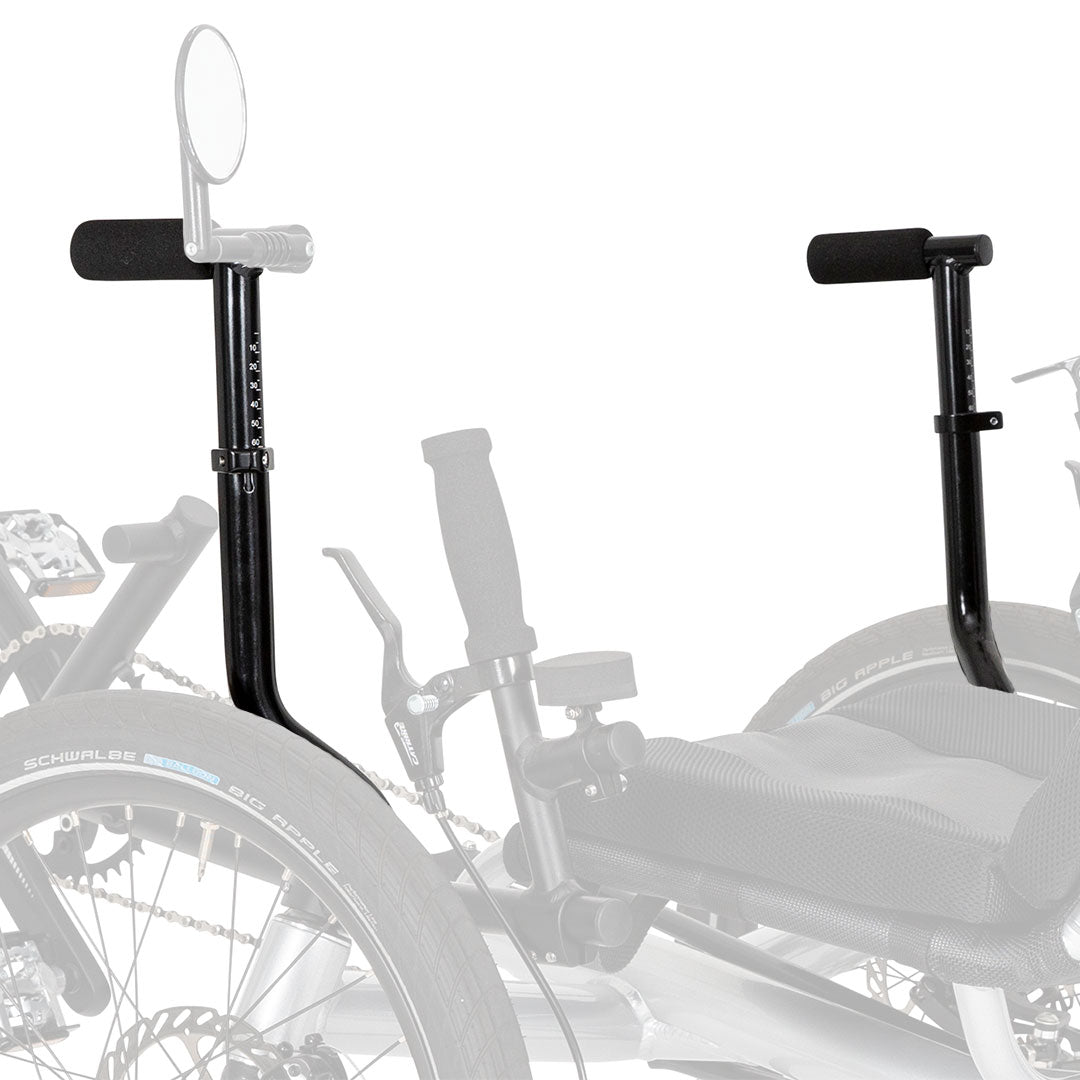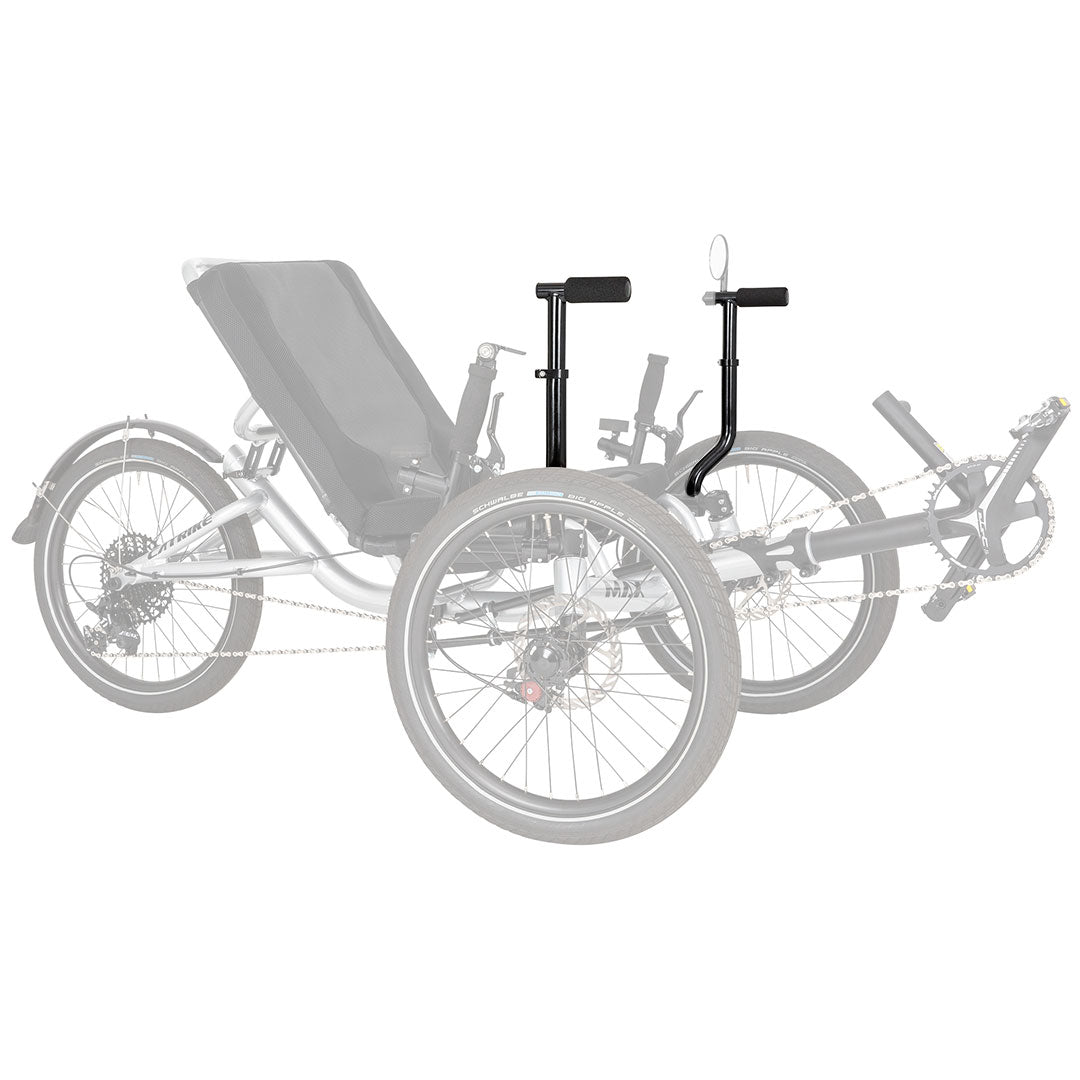 Catrike Assist Bar Pair

We do a lot of work with folks needing special assistance when they ride their Catrikes. We try our best to make that experience as safe and as comfortable as possible.

Nationwide Shipping

Rider's Choice

Recumbent Trike Accessory
One of the big challenges with many of our customers is entry and exit. This includes those with prosthetics, those who have had knee or hip replacements, or those who just don't have the leg strength just yet.

Our exit assist bars go a long way to helping with those issues. Built of 6061 aluminum, these bars are lightweight yet very functional. They clamp securely onto the horizontal handlbar mount on the Catrike. A two bolt clamp allows you to swing them left and right to fit different sized riders and then securely clamp them in place. Midway up the bar is another two bolt clamp giving you both vertical adjustment and a flat yawing of the actual grip part of the bar.

If you own a newer Catrike with the left or right hand mirror mount, you'll need to remove those. There's not enough room for everything on your horizontal stem and the ends of our exit bars are a convenient place to mount your mirrors.

We've found that installing a T Bar or similar device in the derailleur tube often leads to problems. This is so far forward that when your rear end leaves the seat, the front of the trike will dip sharply to the ground often leading to a tumble.

A simple yet elegant solution to make your already fun triking experience a safer and less painful one.

Sold as a pair.
Note: Each accessory requires varying levels of installation - some as easy as connecting velcro, others requiring tools and adjustments. Accessories can be brand or model specific.

Don't hesitate to send a message, email, or give us a call if you have any questions. Check out our Frequently Asked Questions page for the common questions our customers have.
Inquire for this product
Enter your details below and we will give you a call to help you with your perfect recumbent trike.