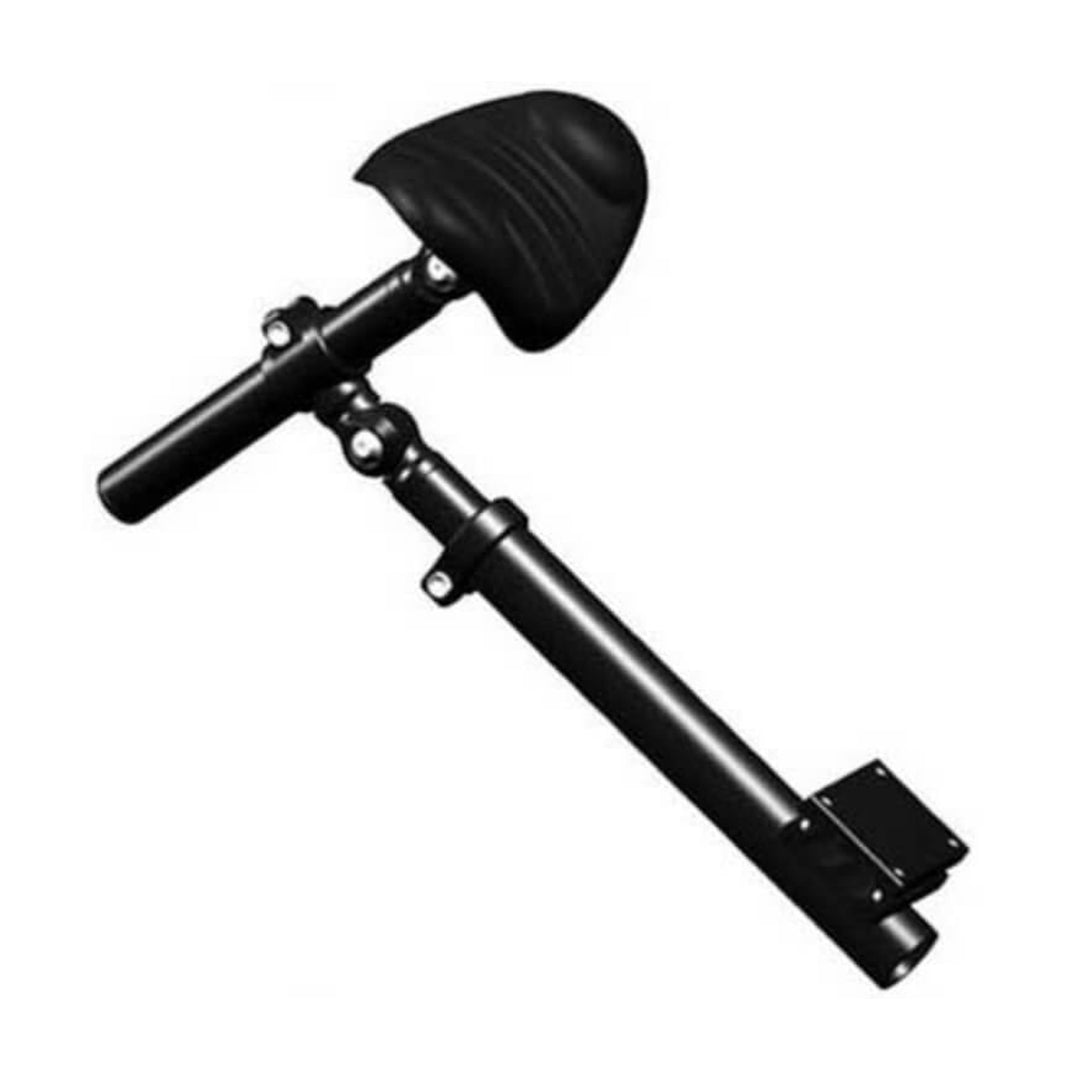 TerraTrike Headrest

Sometimes a rider desires a little extra support for their head and neck, especially as the seat is more reclined.

Nationwide Shipping

Rider's Choice

Recumbent Trike Accessory
The foam pad provides a smooth cradle for the neck that can be adjusted to precisely the right spot for almost any rider using the unique headrest adjustment system.
Designed for any TerraTrike seat (2000-present), except for the GTS and Spyder, while avoiding interference with other accessories, the TerraTrike Head Rest is simply clamped to the exposed ribs of the seat frame and is ready for adjustment. This ultra-comfortable headrest adjusts in four planes to insure a comfortable position for every rider. A closed-cell foam pad with a Lycra cover softly cradles your neck and absorbs shock but will not absorb moisture. Not compatible with TerraTrike versions 1.9 and older.
Fits all aluminum and steel TerraTrike seat frames (2000-present)
Multiple adjustment points for a custom fit for the ultimate in comfort
Comfortable foam pad is washable or replaceable
Aluminum, bead blasted and black anodized
Note: Each accessory requires varying levels of installation - some as easy as connecting velcro, others requiring tools and adjustments. Accessories can be brand or model specific.

Don't hesitate to send a message, email, or give us a call if you have any questions. Check out our Frequently Asked Questions page for the common questions our customers have.
Inquire for this product
Enter your details below and we will give you a call to help you with your perfect recumbent trike.
Headrest
Installed, adjusted and approve of head rest