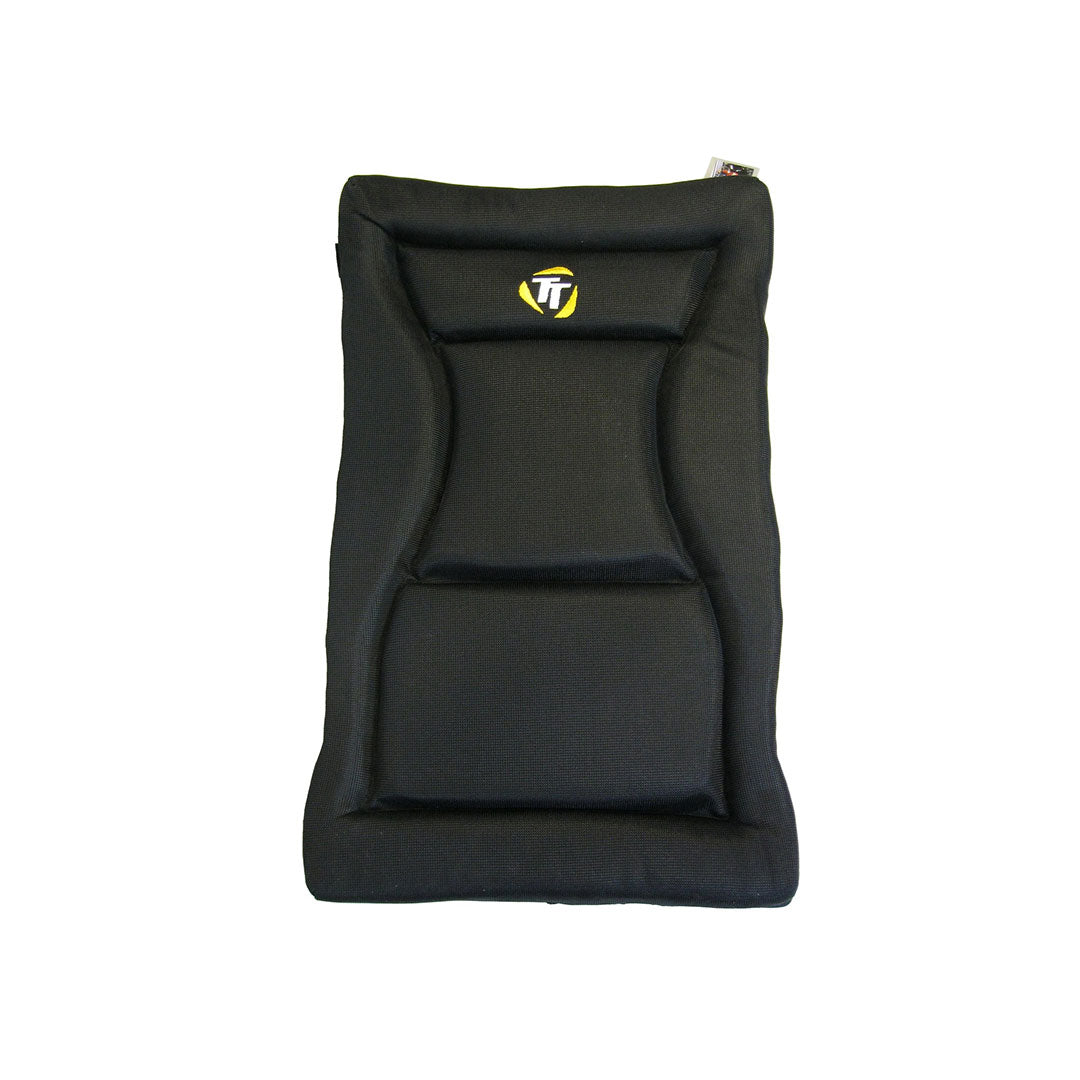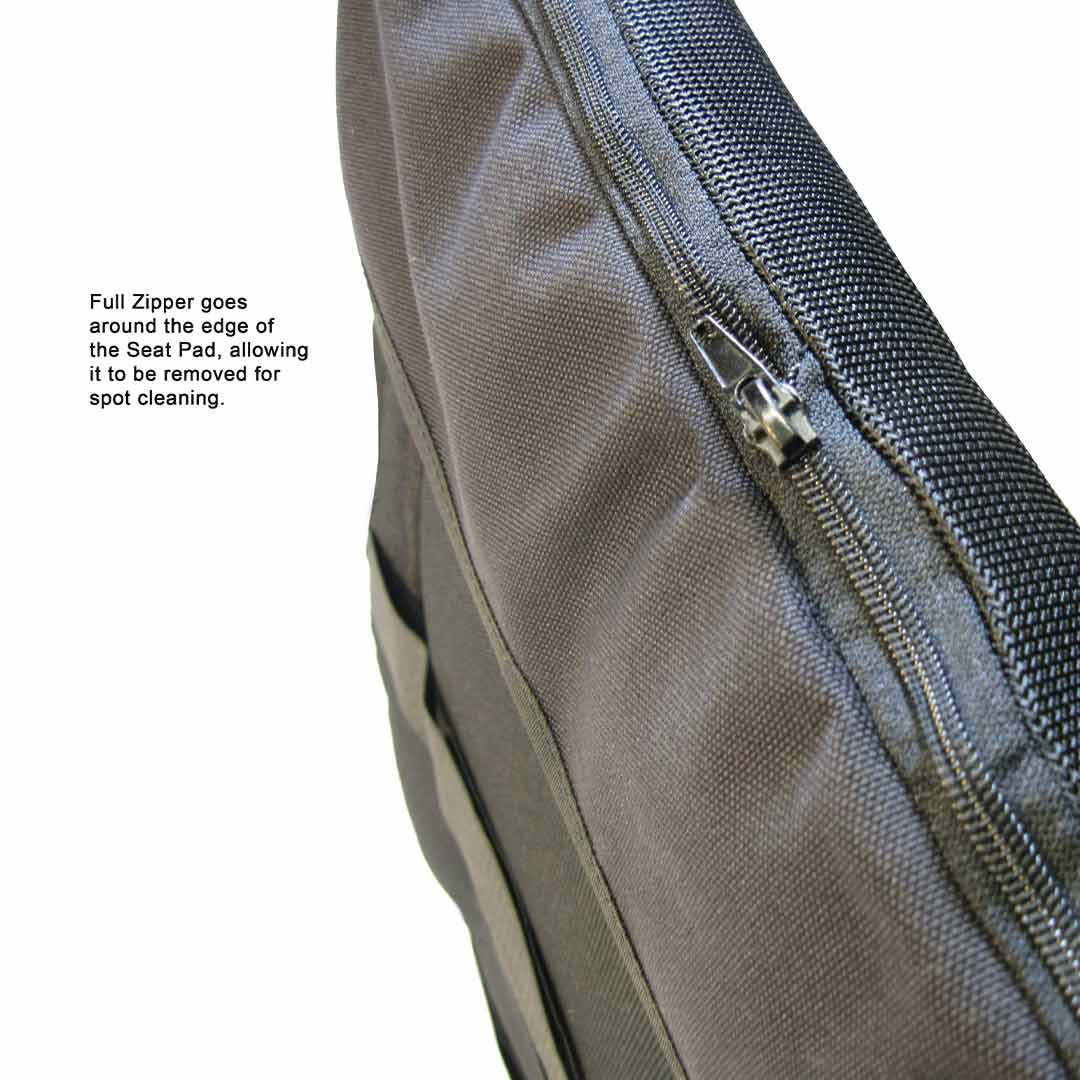 TerraTrike Seat Pad

The Seat Pad is a thick cover that adds comfort and cushioning to your existing TerraTrike seat.

Nationwide Shipping

Rider's Choice

Recumbent Trike Accessory
The Seat Pad covers the entire seat. It slips over the top and bottom ends of the seat and secures in place with a wide Velcro strap.

Measure your seat frame. This product fits seats that are 16" wide (seat rail to seat rail).
The Seat Pad provides a thick soft cushion for your existing TerraTrike seat.
Easy to install, the Seat Pad slips over the ends of the seat and secures with a Velcro strap.
Size: 1.5" thick, 17.5" wide, 31" long.
The black breathable mesh wicks moisture.
The open-cell foam core sections can be removed and the seat cleaned if needed.
Black mesh, embroidered in two colors with the TerraTrike "TT" icon.
Note: Each accessory requires varying levels of installation - some as easy as connecting velcro, others requiring tools and adjustments. Accessories can be brand or model specific.

Don't hesitate to send a message, email, or give us a call if you have any questions. Check out our Frequently Asked Questions page for the common questions our customers have.
Inquire for this product
Enter your details below and we will give you a call to help you with your perfect recumbent trike.
Love my terra trike seat pad!
LaidBack cycles shipped my Terra Trike cushion in a very timely manner, and I received it in a few business days. The cushion fit perfectly and is extremely comfortable. I am so glad I purchased this product.
Love that Tandem Recumbent Terra Tryke
With the new padded seat, ( and my e battery) I feel like I'm riding in a comfortable jetliner….