ICE Adventure E-Assist Models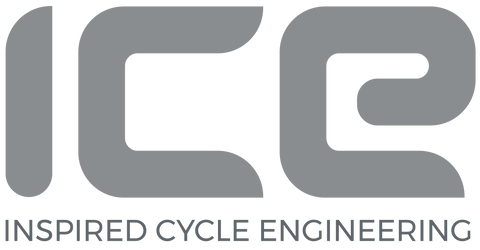 Contact us for availability and pricing of configurations for ICE Trikes.

Delivery throughout California

Rider's Choice

Free Test Ride
Electric Assist
Beautifully integrated into ICE trikes, the Shimano STEPS Electric assist systems give the push you need to explore further with ease. With the integrated 250w motor mounted at the front of the trike, the battery mounted under the trikes seat, a handlebar-mounted computer and controller for easy access, and a neat, well-protected wiring loom, the whole system blends in and keeps your trike looking as great as ever. Available in two models and two automatic electronic gear shifting options that can let you simply pedal and go or change gear at the push of a button.
ICE Adventure
Enjoy the relaxed pace of recumbent riding on the beautifully designed ICE Adventure. With its high and accessible seating position, rugged looks, and ride capabilities, the Adventure is primed to cruise the open road, discover hidden trails, and explore new horizons.
All trikes in the ICE Adventure range are built on an optimized ICE frame featuring Compact Flat Twist Fold, No Brake Steer, Rider Positioning System, and wide-range gearing. ICE's heritage of innovation and development combine to produce a trike that is beautifully engineered, rides like a dream, and offers practical features for everyday use.
The ICE Adventure features our improved handlebar design which allows for a wider, roomier cockpit, easy access swept cruciform, an Ergo-Luxe seat for the ultimate in comfort, and an updated handlebar clamping system with super secure indexed clamps ensuring easy alignment when unfolding and solid handlebar positioning.
Trikes can be delivered throughout California. Accessories can be shipped nationwide.

Our goal is to make your trike buying process as simple and easy as possible. To order a recumbent trike, please call us. If you are ordering a trike by phone, please see the fitting instructions so you can give us your measurements.

Don't hesitate to send a message, email, or give us a call if you have any questions. Check out our Frequently Asked Questions page for the common questions our customers have.
Inquire for this product
Enter your details below and we will give you a call to help you with your perfect recumbent trike.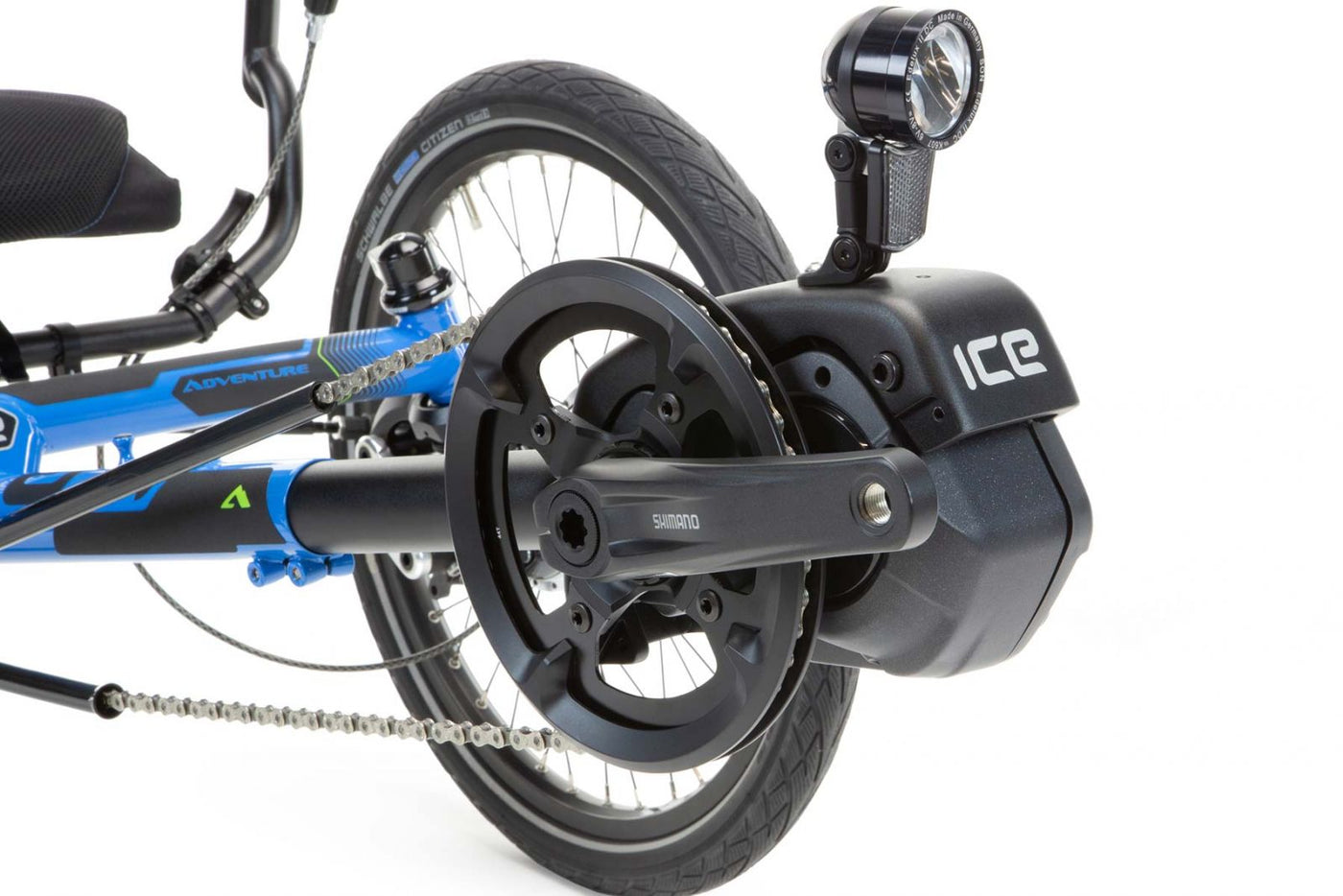 Drive Unit
The Shimano STEPS E6100 system includes a powerful motor with a smooth output.
Computer and Controller
Bluetooth technology lets you adjust modes and setting of your ride from your smartphone.
I Love my Trike.
I now own an ICE Adventure RS with a Steps assist and Hub gears that help me up some of our steep hills with ease.
I ride an ICE Adventure HD26 and am really pleased with it. It has a pedal assist electric motor.